Liquid Waterproofing Group
Chemical Grouting
High Pressure Chemical Grouting
---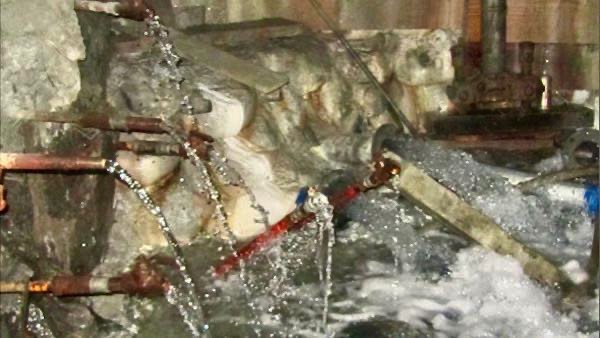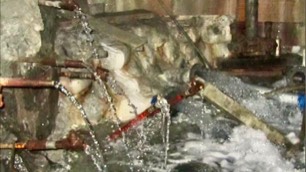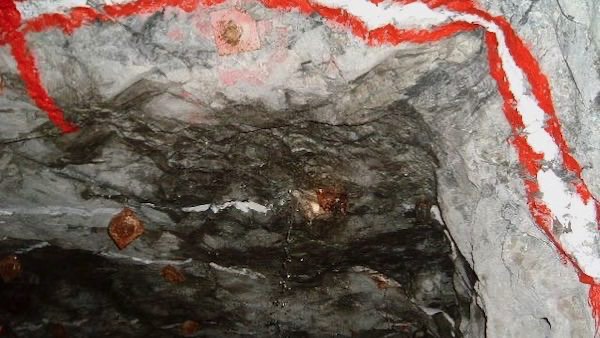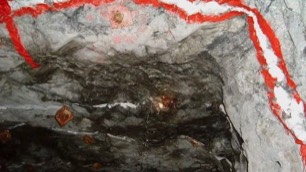 Anglo Platinum - Amandelbult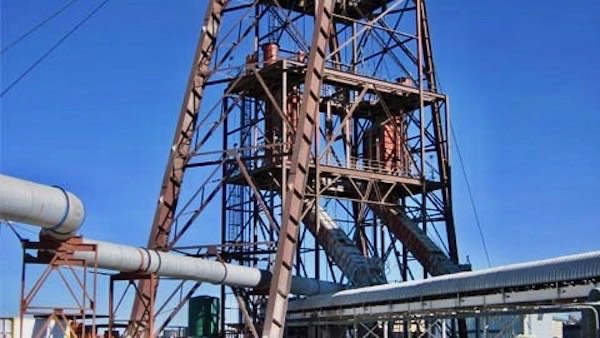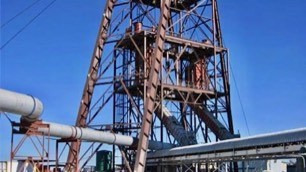 Mopani Mine Zambia - Mulfilera Shaft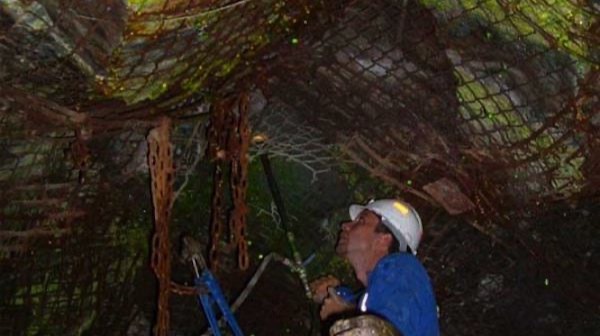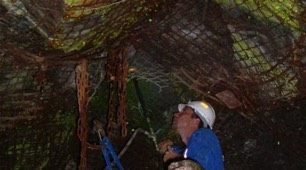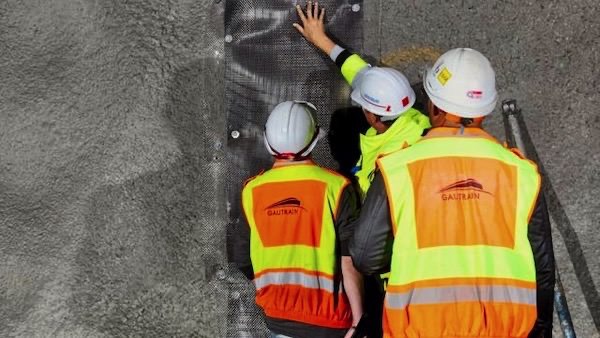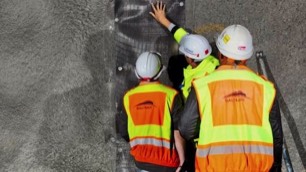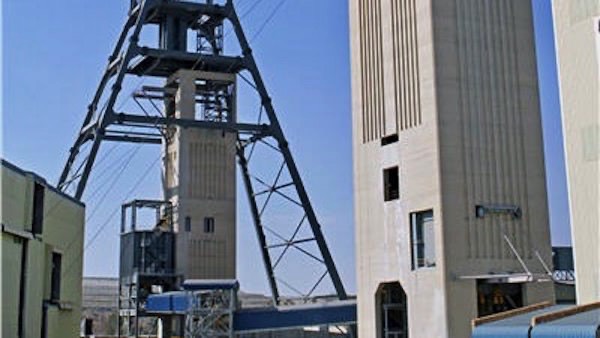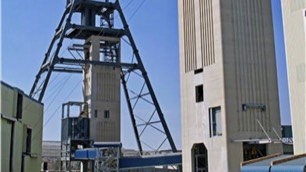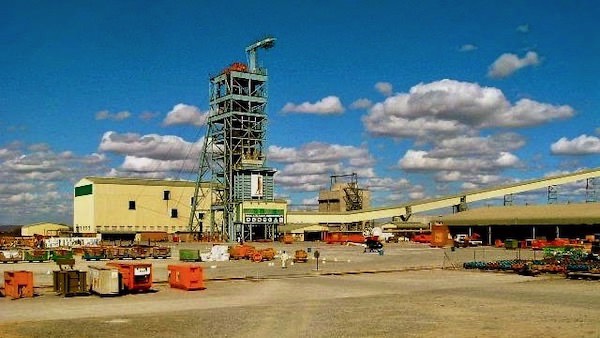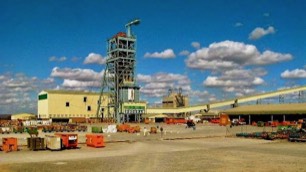 BHP Billiton - Wessels Mine
About Polymer Chemical Grouting
As you are obviously aware, water sealing is a field of vast and varied requirements. However, we pride ourselves as specialists in the control of free flowing or capillary migration, hydrostatic and latent movement of water.

Liquid Waterproofing and Sealing operates as a specialist company and is able to deal with all civil engineering and mining water leakages of all types derived from a uniquely experienced background of the toughest engineering environments.

We have an experienced engineering team with an exceptional level of expertise in concrete technology and construction, water control, support and stabilisation techniques.

By retaining a specialist approach, the company is able to deliver on time and within budget and has strict quality controls over all aspects of the operations.

All our components are tried and tested under extreme pressures with high volume water flow. These very high pressures are only limited by the grout pumps itself. Pressures of up to 50 Bar can easily be achieved.

We've successfully sealed fissures with water flow rates of more than 1.6 million litres of water per hour.

Like any superior system, P100 grout treatment is no doubt very cost effective. The cost compares favourably with the cost of alternative sealing methods.

The differences are that P100 requires less time and that much fines passages can be penetrated and sealed.

The positive sealing effect of P100 makes it possible for experienced personnel to predict the likely success that can be achieved after careful inspection and evaluation of each watermark problem. Contracts for water sealing can therefore be negotiated based on the success rate achieved.
---
Patented grouting systems
Professionally trained and competent staff.
Experienced grouting personnel.
The expertise to study geotechnical reports and design a pre-grout program to deal with an area prior to excavation, for shafts or decline locations, in order to minimize or eliminate water ingress at the time of construction.
Research and development of new sealing technologies continuously on trial in the wettest underground sites in the world.
High pressure grouting equipment and supplies.
---
Mainly used in the sealing of porous areas in concrete and rock strata.
Waterproofing of concrete type structures like tunnels, mine shaft linings and dam walls.
---
PRE-GROUTING
Pre-excavation of formations.
Hard Rock. Soft Rock. Sandstone Sand.
REMEDIAL GROUTING
Joints.
Lined Structures.
Leaking Formations.
Aquifers.
REACTIVE GROUTING
Stop inflows at once.
CURTAIN GROUTING
Preventative grouting.
Isolating areas to be kept dry.

Chemical Grout
Poly2Flex (UltraC-P100)
Particle size less than 1 Micron - extremely permeating
Saves cost on drilling due to the remarkable spread of grout - even at low injection pressure
Does not wash out during grouting - seals leaks of 200 L/sec successfully
Exceptional performance under high pressure - successfully sealed static head of 20,000 kPa
Curing chemically controlled from several seconds to 48 hours
Seals saline and hypersaline water effectively
Performs well when pre-grouting shafts, declines and pilot holes due to extreme penetrability
Remains flexible once solidified and will not re-leak with ground movement (400% elasticity).
Durable - no leak recurred during 3 decades of grout history
Reaction is not exothermic - no expansion effect
Environmentally friendly - non hazardous

---
Interestingly enough during this sealing exercise another area that had been water stricken some 110m above had also dried up and is no longer a problem
---
N Conley, Geotechnical Officer, De Beers (Finsch Mine)
On all of these occasions Liquid Waterproofing have been successful in effectively sealing these water intersections and allowed for the development of the haulages and crosscuts to continue in a timeous fashion
---
Adrian Colloty, Shaft Geologist Anglo Platinum (Amandelbult)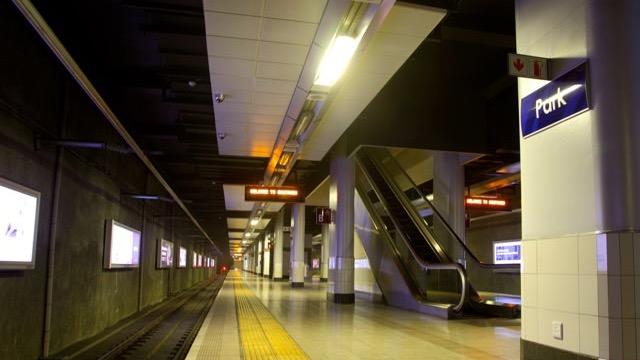 Gautrain Tunnel Sealed
Gauteng South Africa
Liquid Waterproofing was contracted to seal the water leakage in the Gautrain tunnel system.

The successful sealing of the Gautrain tunnel in the vicinity of Park Station allowed the station to open for business.

This includes the tunnels from Park Station to Rosebank Station, Rosebank Station to Sandton Station and Sandton Station to Marlboro Station.
---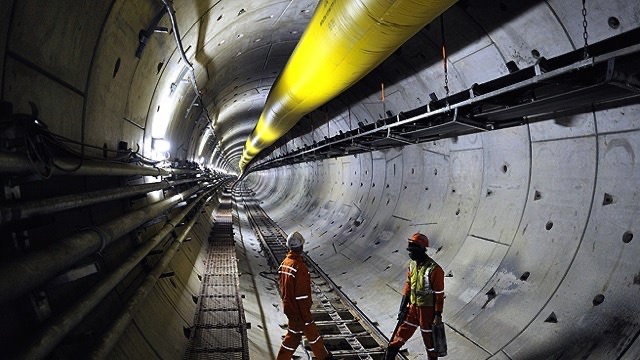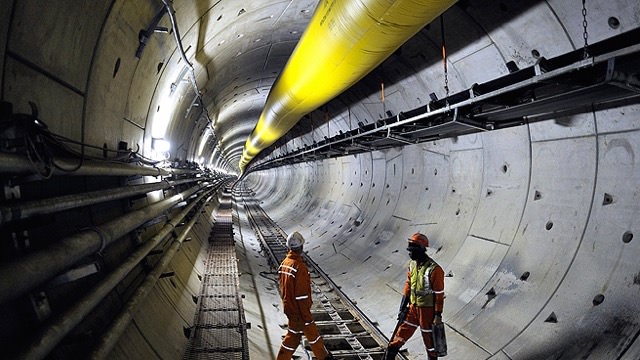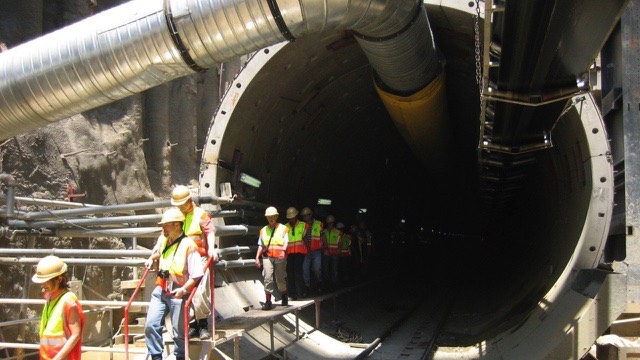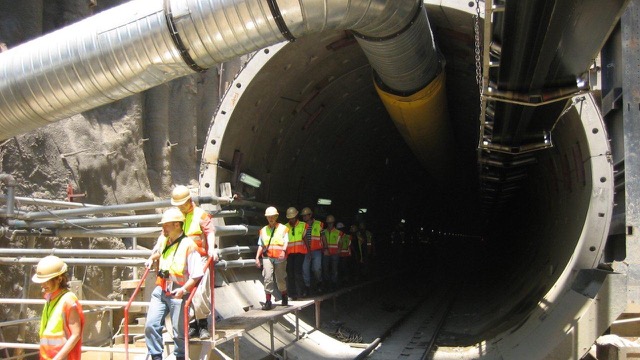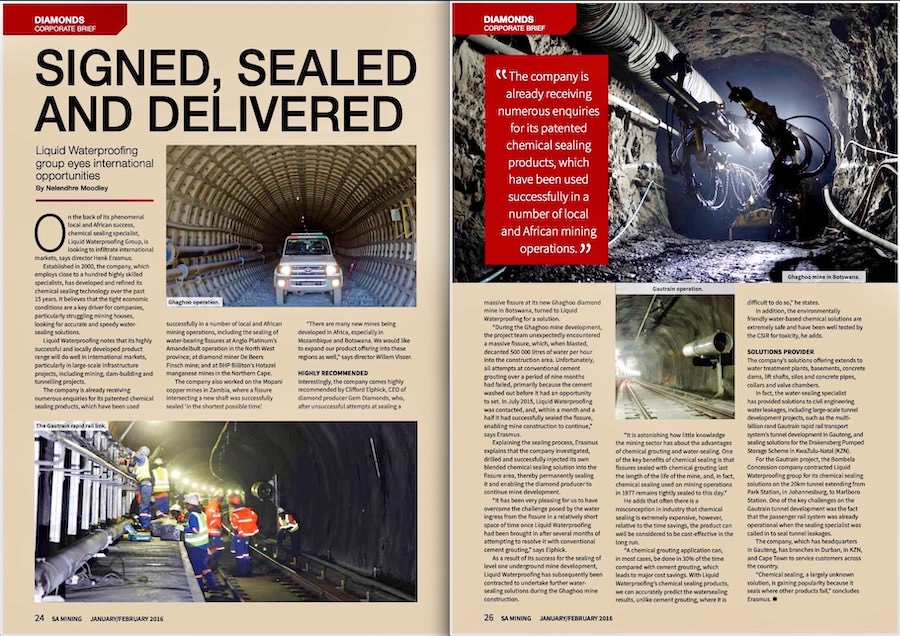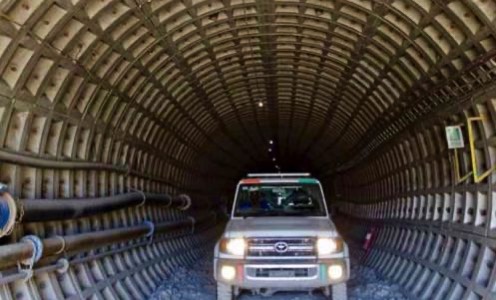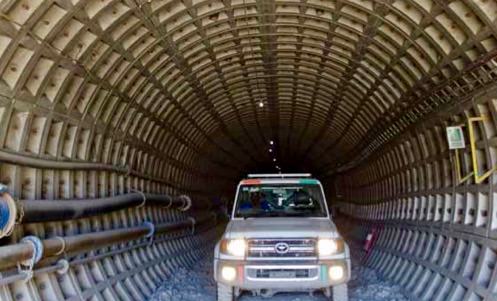 Ghaghoo Mine Sealed
BY THE LIQUID WATERPROOFING GROUP
Interestingly, the company comes highly recommended by Clifford Elphick, CEO of diamond producer Gem Diamonds, who, after unsuccessful attempts at sealing a massive fissure at its new Ghaghoo diamond mine in Botswana, turned to Liquid Waterproofing for a solution.
SA MINING JANUARY/FEBRUARY 2016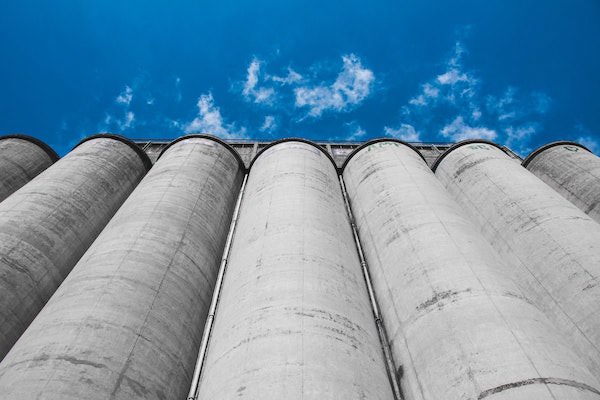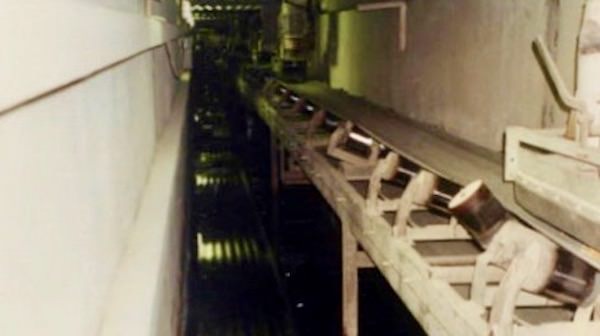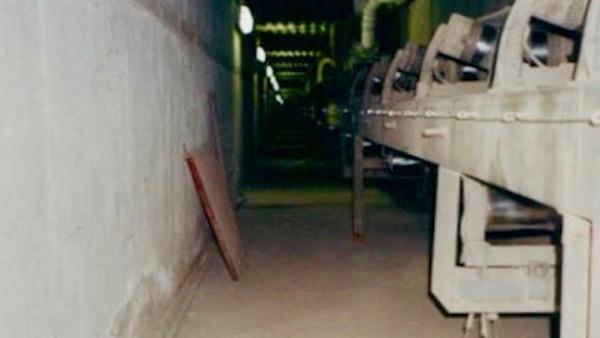 Polymer Chemical Injection Products
Poly2Flex can be classified as an emulsion grout. It is a patented polymer blend mixed with additives to promote flow and adhesion. It contains no toxic or hazardous materials other than 0.5% ammonia solution, which is present as a preservative but evaporates within minutes.

The reaction of Poly2Flex with water depends on the characteristics of the water, such as pH, salinity, mineral content, temperature etc.

The formulation of Poly2Flex can be varied to achieve the desired reaction with the specific water being treated. It is therefore essential to carry out tests with water from the area to be treated prior to finalising the formulation.

The rate of water flow as well as the texture of the flow area also influences the selection of the appropriate formulation of Poly2Flex.


High flows through large fissures or cracks require stability to achieve better penetration into the aquifer or crack before coagulation. Each case differs.

Poly2Flex can be used under very high pressures and are only limited by the grout pumps itself. Pressures of up to 50 Bar can easily be achieved.

Poly2Flex emulsion is also solidified with a chemical activator.
---
Poly2Flex can be used in wet or dry conditions.
DualFlex is a dual component urethane and polymer based resin that reacts rapidly with equal proportions of water to form a flexible, impermeable foam with excellent adhesion to concrete and rock.


DualFlex is a low viscosity chemical grout primarily injected into the area of leakage, creating a mechanical and chemical bond, as well as a compression seal.

The cured resin is flexible and will resist degradation through thermal expansion and contraction, wet and dry cycles, and freeze and thaw cycles for long periods.

DualFlex is designed to fill and waterproof larger passages and honeycombing in structures and large cracks or joints in concrete

Excellent to fill and seal medium to large inaccessible areas in structures.


Stop infiltration through sewage systems, 
storm and drain culverts, manholes, utility vaults, large-diameter pipe or similar structures. 
Excellent for waterproofing in tunnels, elevator pits, dams, reservoirs, etc. 

---
DualFlex can be used in wet or dry conditions.
Liquid Waterproofing Branches
+27(0)12 205 1812
+27(0)82 415 2081
+27(0)72 296 9372

ObscureLWP
ObscureWILL